Get better grades... and more!
With T.E.L.
Tennessee Electronic Library (TEL) is an online library that gives everyone in Tennessee access to magazine, journal, and newspaper articles, essays, practice tests, e-books, primary source materials and more.
Tennessee Electronic Library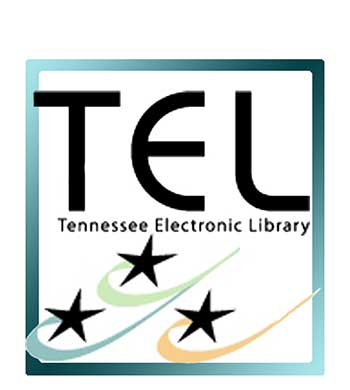 TEL offers a wonderful array of services. For instance, did you know you can get HOMEWORK HELP through TEL? Many of us can take advantage of the following educational resources:
bookmark_borderArticles, images & primary resources
bookmark_borderLanguage Learning
bookmark_borderLiterature Resource Center
bookmark_borderWorld Book Encyclopedia
---
Follow these easy steps for ONLINE CLASSES:
bookmark_borderclick on the "Test Prep" link near the middle of the page
bookmark_borderclick on "Learning Express Library"
bookmark_borderstart building your skill and knowledge!
---
Need help with RESEARCH? TEL offers assistance with magazine and journal articles, as well as The Tennessean newspaper in Nashville.
Looking to move on up in the world? Or open up your own business? TEL can help with the following CAREER TOOLS:
card_travelJob search & interview tools
card_travelResume writing
card_travelSample business plans
---
TEL can offer assistance with GENEALOGY for:
Census
Military
Freedman records
---
---
Even the kids have their very own KIDS PAGE in TEL. Go to www.tel4u.org
---
If you need access to the internet and/or computers, visit the library in Linden or the library in Lobelville. Still have questions? Contact your local library or email TEL at tel.tsla@tn.gov for assistance.
---
***********************************
TEL is made possible through funding provided by the General Assembly of the State of Tennessee and the U.S. Institute of Museum and Library Services, and is administered by the Tennessee State Library and Archives, a division of the Office of the Secretary of State, Secretary Tre Hargett.
---