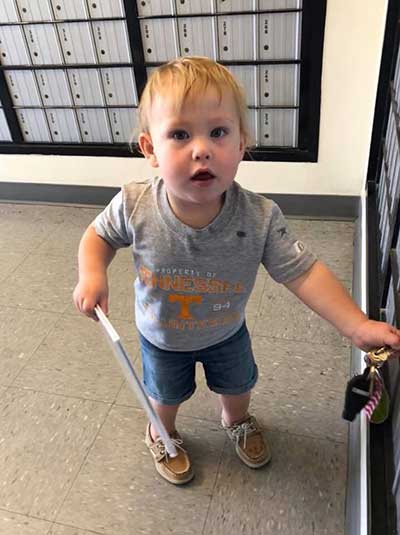 Last week, a young mother and her two young children, a toddler and a small baby, came to the Library so the mother could get a new library card. While speaking to the librarian, she said it was her oldest child's birthday. She said she asked what he wanted to do, and he said he wanted to go to the library. She asked if he knew what was at the library and he said, "Books!" She said he just turned 3. Our response, "Wow. He must like to read. Do your children receive books from the Imagination Library?" She said no, could they do that here. Both children were signed up to receive the free Imagination Library books. This is what the Imagination Library is all about. And now we have two new children signed up who will receive their books each month.
Extensive research shows that reading aloud to young children derives the following benefits:
Improves speech and cognitive skills
Builds motivation, curiosity, and memory
Helps develop a love of learning
Develops a positive association with books
Early vocabulary has been linked to later reading comprehension skills
Strengthens the bond between parent and child
Promotes children's understanding of the worldb
Enhances children's social skills
Provides coping strategies during times of stress/tragedy
Offers children an opportunity to practice listening
Enhances concentration, attention span, and discipline, strengths which serve preschoolers well for entering K-12
The costs of purchasing and delivering twelve books is only $24 per child per year. This cost is split evenly between Friends of the Library of Perry County and the Governor's Early Literacy Foundation.
Every child in Perry County under the age of 5 is eligible to receive these books. A new age-appropriate book is mailed to each child every month until he/she turns 5 years old. Children receive the books at NO COST to their parents. To register your children or grandchildren, phone or come into either public library in Perry County, Linden or Lobelville.
This program has been available in our county since 2004. Begun in Sevierville by Dolly Parton, to help her community, it has since grown worldwide. But your help is needed to keep it alive for future generations of Perry Countians. Just think, most of the children who started the program in 2004 are out of high school now.
If you want to be a part of this important literacy program, just send a donation of any amount to:
Friends of the Library for Imagination Library
Attn: Betty Barber
104 College Avenue
Linden TN 37096
Please consider supporting the Imagination Library in Perry County with your contribution to the future of Perry County children. For just $12, you can support one child for an entire year of Imagination Library books!