On May 1, 2020, both libraries in Perry County are open using Social Distancing Practices for Community Safety.
The libraries in Perry County are open with their regular schedule. "We are following Governor Lee's Tennessee Pledge to make sure we are keeping the safety of our community as our top priority," explained Gail Spragins, Library Director.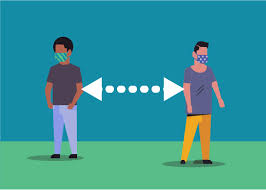 Here is how we are keeping you safe during your visit to the library.
We can only allow 8 people in at a time (no more than 2 per family) for 1 hour each, including time on the computer. Please remain 6 feet apart from others.

People who appear to be sick will not be allowed inside.
In order to maintain a safe distance, fewer computers are in use. So, computer usage is limited to 45 minutes. Using the computer counts as part of your one hour usage of the library.
You may come inside on a first-come, first-served basis. When there are 8 people inside, we will put you on the waiting list.
We encourage you to wear your own face mask and to wash your hands immediately upon entering, before leaving, and upon changing activity while in the library.
As items are returned, they will be quarantined before being checked-out again.
We are pleased to be able to serve our patrons again.