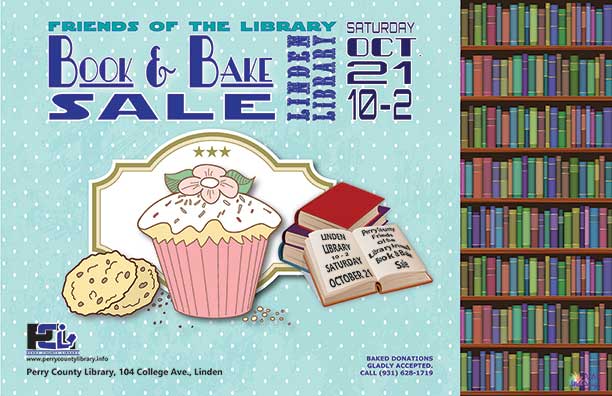 The annual Book & Bake Sale of the Friends of the Library was a huge success! The books and baked good sold like hot cakes! The Perry County Library Friends of the Library annual book and bake sale is held just twice each year, and represents an important fundraising event for the library.
Nan Garrett, President of the Friends of the Library, stated, "We want everyone to know we appreciate your support for this excellent cause. Book donations are accepted year round, and then are offered for sale at our fundraising events. If you need more information you can call the library at 931-589-5011 and speak to Nan or Gail.
And come join us at our monthly meetings at the Linden Library on the fourth Tuesday of each month at 4:00. The meetings are open to everyone.