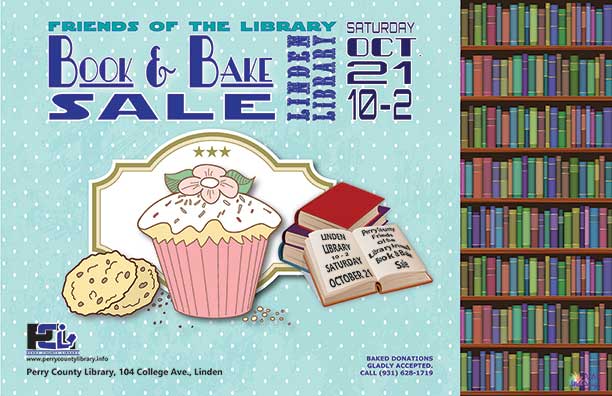 It is that time of year again! Fall is here and so are the baked goods and books! The Perry County Library will sponsor a book and bake sale on Saturday, October 21, 2017, from 10:00 AM to 2:00 PM. Sponsored by the Friends of the Perry County Library, this special sale is held just twice each year, and represents an important fundraising event for the library.
"You will find a variety of books for all ages available at bargain prices, plus freshly baked delights," stated Marilou Hawkins, Coordinator of the fundraiser. If you plan to donate some baked goods for the sale, contact Ms. Hawkins at 931-628-1719 to let her know what you will be bringing. No refrigerator items please. Drop your baked goods off on Friday before 5 PM or on Saturday at 10 AM. Your support is appreciated.
Nan Garrett, President of the Friends of the Library, stated, "We appreciate your support for this excellent cause. Donation of books should be delivered to the library before Friday. If you need more information you can call the library at 931-589-5011 and speak to Nan or Gail.